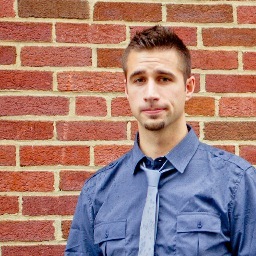 Hi. My name is Josh and iamjwal.com is my online repository.
I spent my younger days in the stressful state of Connecticut, and I currently reside in the Blue Ridge Mountains of Virginia.
I have a beautiful wife named Kate, and we've been enjoying life together since 2006. I also have 2 little boys. Fatherhood has been an exciting, meaningful experience. I enjoy it 75% of the time.
In addition to being a husband and father, I teach Social Studies in a local public school and manage my own web design firm.
I am a divine determinist, but with that as a backdrop, I still make every human "effort" possible to live a counter-cultural life focused on things that actually matter.
Interests
web design, history, literature, theology, philosophy, cars, motorcycles, mountain biking, kayaking, fishing, baseball, basketball, tennis, aquariums and graffiti.
Aversions
germs, war, politics, debt, meetings, golf, shuffleboard, country music, Yankee fans and mustard.
Teams
the Boston Red Sox, the Boston Celtics, and the UConn Huskies.