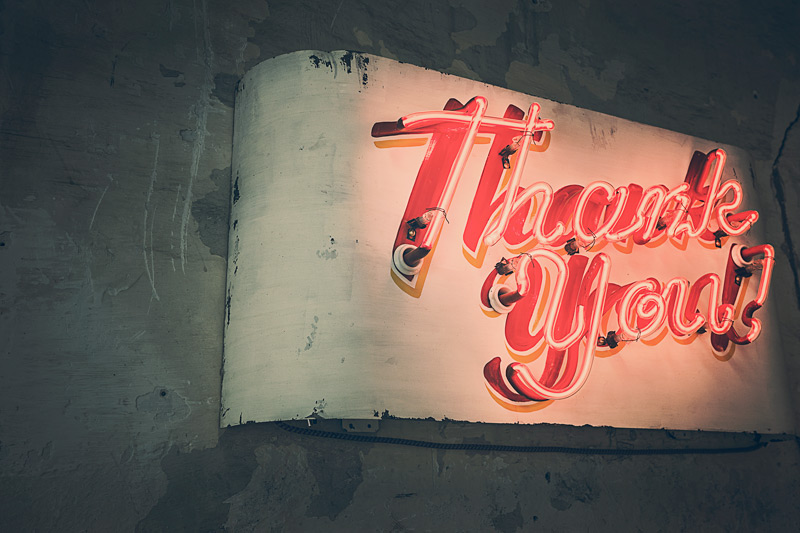 I May Have Lost a Year of My Life, Thanks to Walmart's Customer Care Team
---
Well friends, it's been over a year since my last blog post and I know you've been eagerly waiting for something to digest.
Today I deliver your meal.
But first, I hope you will take a moment to thank the unofficial sponsor of this post—Walmart and their Site-to-Store shipping service.
Now onto the post:
This past summer, I launched a new business venture with my wife and some friends (for those who need details, we signed a lease on a property that housed an old mini golf course). After signing the lease, we decided to sign away our summers [we're all educators] and we poured our hearts into revamping the course.
This business venture had the potential to supplement our teaching incomes and improve the entertainment options in this community.
Sounds great, right?
The only downside is that the property required tons of cash, tons of energy and tons of patience.
In order for us to open our business sooner rather than later, I had to make more purchases in the span of a few weeks than I normally make in a year.
One of the items I needed to purchase was a modern storage cabinet—a piece of furniture that looked classy, matched our clubhouse decor, and didn't break our already-broken bank account.
I searched far and wide for this elusive cabinet, and after hours of deliberation, I decided on a storage cabinet through Walmart.com. The price was great, the cabinet seemed to address our needs, and I was crunched for time.
I know that Walmart can be a polarizing company, so if you despise everything Walmart, feel free to verbally assault me in the comments. At the same time, try to understand my situation:
I needed a specific type of cabinet (only a few websites offered something that might work).
I needed the cabinet fast (we had our first birthday party event and needed a place to safely store tools and cleaning supplies).
I needed something that fit our budget (which was essentially non-existent).
Now back to to the story, in timeline form.
July 31, 2013
I purchased the storage cabinet from Walmart.com for $174. The estimated arrival date was August 12. Later than I hoped, but fair enough.
August 1 – August 13, 2013
I waited patiently to get a shipping update.
August 13, 2013
I get an email from Walmart with the encouraging subject line "Your Walmart.com Store Pickup Has Been Delayed."
I'm a fairly patient person, but this was a time sensitive order. According to Walmart's Site to Store description:
Orders typically take 1-2 days to process and usually arrive at the store 5-10 business days later.
13 days seemed like a fair lead time for a major retailer who touts this Site to Store service as a convenient shopping option.
August 13-16, 2013
I waited patiently for an update on the cabinet I ordered 16 days earlier.
August 17, 2013
I finally send Walmart an email. Here's what it said:
I am very disappointed with how this order has proceeded. I ordered this cabinet on July 31. I needed it in early August. The expected delivery date was August 12, which is pretty ridiculous. I sat around and waited patiently, only to get an order delayed notice. It is now August 17 and I still don't have the cabinet. I've lost time and money because of its delay.
August 19, 2013
An unnamed drone responds. Here's what he/she said:
Please let us know whether you'd like us to send a replacement for your item or if you want a refund. If you request a replacement and the item is no longer available, a refund will automatically be issued to the original form of payment.

Please reply to this email or call us at 1-800-966-6546.

Sincerely,
Walmart.com Customer Care
As you could imagine, I was overwhelmed with Walmart.com's sincerity, so I responded the same day:
I'm still waiting for the original item to arrive. How can I request a replacement — which is going to take more time to ship — when I don't even have the original item?
Drone responds again:
Due to the first order was lost during shipment we are offering you refund or replacement. Your new order should arrive within 5 to 7 business days to the store. Or if you prefer we can send you the replacement to your home address with no cost.

If you have additional questions, please reply to this email or call us at 1-800-966-6546.
Now we're getting somewhere. My item was lost, and nobody told me, but at least I won't end up with two storage cabinets. It's been a busy day, but I respond again:
I would like the order shipped to my business location [address omitted]

However, I also want to go on to say that:

1. I don't think I should have to pay full price, since the order was placed on July 31 and now doesn't look to be arriving until the end of August. Surely there is some value placed on my time and patience. I needed this storage cabinet to store tools and accessories in our clubhouse. Because of the extended wait, I've had to keep parts of the clubhouse closed during one of the most important parts of our season.

2. Why was I never notified that my item was lost? I had to contact Walmart to find out, but it seems like someone should have updated me.
I wasn't trying to be cheap here, but time was something I didn't have this past summer, and I do feel that time should have value associated with it. I was also disappointed that I had to initiate communication from Walmart. As a customer, I feel like its the major corporations job to communicate with me when things go awry.
Drone basically ignores my questions and responds again:
We are writing to inform you that if you request a replacement for the SystemBuild 48″ Storage Wardrobe Cabinet and have it shipped to your home or a different address than the Walmart store this new order will be shipped at no additional cost. Please, let us know if a refund or replacement should be issued for your order.
August 20, 2013
I respond with a tinge of frustration:
[send me a] Replacement.

I already stated this — and my disappointment — in a previous email.
Now the drone takes this conversation to the next level:
We have received your request and are happy to assist you. We are sorry to inform you that due to system limitations, we are unable to change the delivery location for your order. We apologize for the misunderstanding.

The replacement order will be shipped to the address selected in the original order. If the address is different than the ship to address on the original order you will need to accept a refund and then place a new order using a different address. Please let us know how to proceed. Also in an effort to rectify this matter, we would like to offer you a discount of $10 from the original product price. The credit will go to your original method of payment within 3 to 7 business days. Send back this message with your new order number to honor this discount. Or if you would like the replacement to the same address, we will issue your new order with this discount.
I'll be honest here. I had to read Walmart's email 3 or 4 times before I finally made sense of the response. Basically:
Even though they said they would ship the item to my address instead of the store, they couldn't do that or they changed their mind. Note: When they say the replacement order will be shipped to the address on the original order, what they mean is that it will be shipped to the store (that was the original address)
If I want it sent to an address, I need to cancel the order and place a new order all over again (which I would be crazy to do given the correspondence above).
Walmart is going to give me $10 off the price of the storage cabinet, because clearly that should cover the frustration of this shopping experience.
I try to end the mayhem with this final email:
Please send the order to the original address.

Also, be sure to use this email thread to document how frustrating and time-consuming your support process can be.

Keep the $10, multiply it by a 1000 and donate it to a charity. They deserve it more than me.
August 26, 2013
The item arrives, but it takes the Walmart Associates 15 minutes to locate it.
So Did Walmart Really Steal a Year of My Life?
Possibly.
Research shows us that stress leads to heart disease, depression, intestinal problems, gum disease and cancer. University of California researchers offer some sobering insights into the long-term effects of stress as well.
Closing Thoughts (aka "In-Depth Analysis")
Given the troubles I experienced, you may want to avoid purchasing a storage cabinet at Walmart.com.
—
Thanks to Ryan McGuire over at www.gratisography.com for the excellent photo.