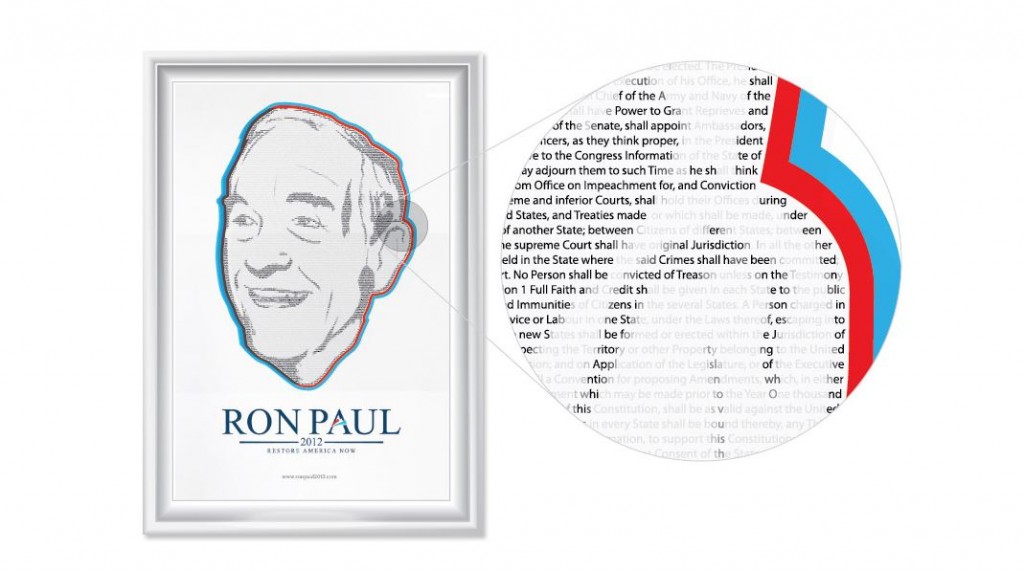 A Ron Paul Poster for the Masses
---
Graphic designer / entrepreneur Brandon Muth has designed a beautiful Ron Paul poster that every liberty-loving American should consider purchasing.
Using the text of the United States Constitution (you know, that document our politicians pledge to uphold) and some clever shading, the poster highlights Paul's commitment to the principles our founders held so dearly.
The poster measures 11×17 and costs $15, shipping included. Each individual order will be hand signed and numbered by Brandon Muth. More importantly, this poster should help draw more attention to the crucial issues were facing as a nation, and one of the few politicians that seems to value consistency.
You can purchase the poster here.