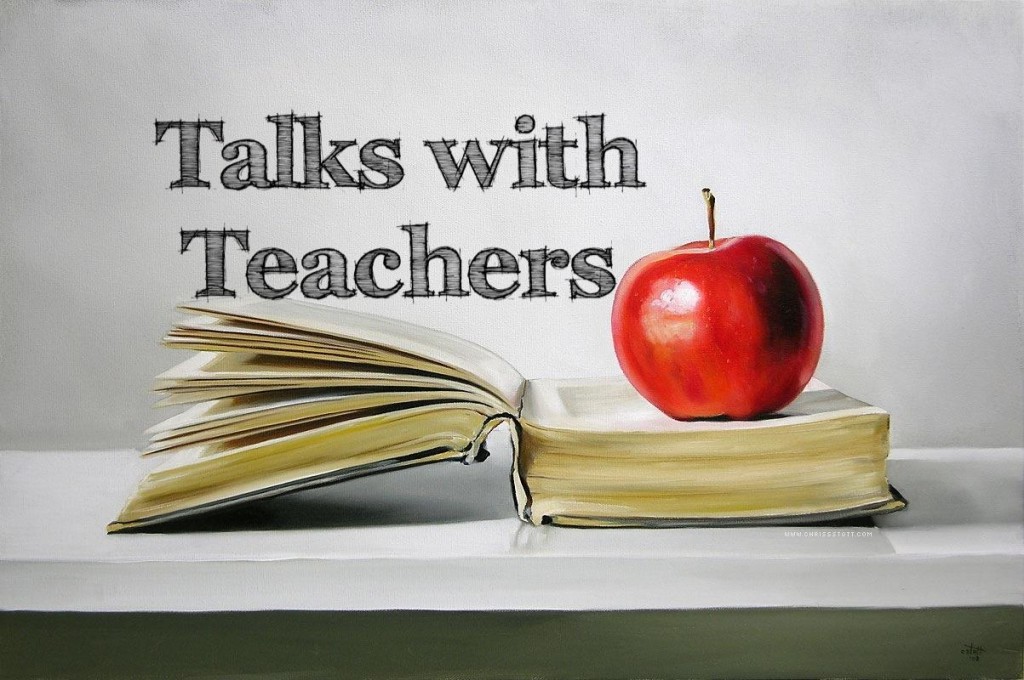 Talks with Teachers Interview
---
Back in June, I received an email from Brian Sztabnik, an English teacher and varsity basketball coach in New York. Brian read my post about leaving the classroom, and wondered if we could sit down for an interview on his podcast, Talks with Teachers.
Brian is a talented educator who works hard to inspire students and bring more honor to the teaching profession. He developed the Talks with Teachers podcast, along with his wife Jessica, to help teachers find joy and purpose.
Obviously, my departure from the classroom was a somewhat unconventional fit for the podcast, but Brian wanted me to share my thought process with other teachers who may sometimes question their calling. If you'd like to hear the podcast, you can listen here. I welcome criticisms, feedback and questions in the comments section below.
More importantly, I encourage you to listen to some of the other interviews. The Talks with Teachers' podcasts are formatted intelligently, and Brian's interviews with inspirational teachers are often thought-provoking.
Visit TalksWithTeachers.com or subscribe to the TalkswithTeachers podcast on iTunes.