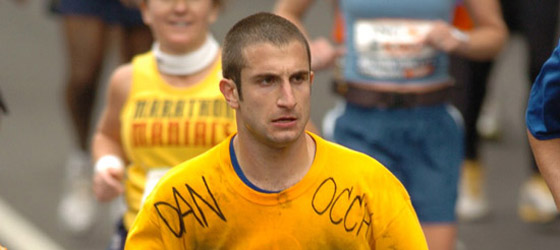 Can Basketball Change the World?
Can Basketball Change the World?
---
Our world is complicated. Terrible atrocities take place every day, and it often feels like we are handcuffed from making any significant difference. In recent years, I've been exposed to organizations and individuals who have convinced me otherwise.
Enter Dan Occhiogrosso, a college friend who recently spent a few days with me here in Virginia. As a kid, Dan spent most of his time developing his basketball skills. His goal was to become the best basketball player he could possibly be. To reach this goal, Dan spent hundreds of hours in his basement working on his ball handling. On some weekends, he would go to the park and shoot until he made 1000 baskets. These exercises demonstrated Dan's commitment and desire for greatness. As a result of Dan's hard work, he had the opportunity to play Division III college basketball. Dan would tell you that he enjoyed his college basketball experience, but it didn't quite turn out as he had hoped.  Afterwards he wondered if all that hard work was really worth it.
After college, Dan began to learn more about worldwide poverty and injustice. He felt moved to do something. I think many human beings share this same thought, but never translate that thought into action. Motivated by a love for God and a love for people, Dan stepped into the world of action. Realizing that his basketball talents could be used for something other than glorifying himself, Dan developed a plan to use the game of basketball to save lives. He specifically wanted to help AIDS orphans in sub-Saharan Africa.
Over that past few years, I've had the opportunity to interact with Dan and watch this plan unfold (sometimes in ways he couldn't even imagine). His initial idea, BallForLives.com, has now developed into a non-profit organization. Under the umbrella of Ball for Lives, Inc., Dan puts on motivational assemblies throughout the country (see CreateTheCrossover.com) and encourages individuals to dribble marathons to raise awareness (see DribbleTheWorld.com).
During my time with Dan, I was reminded that each one of us has talents. Instead of using those talents to serve ourselves, we have an opportunity to make a difference in this complicated world.
I leave you with a quote from Bishop Desmond Tutu:
Do your little bit of good where you are; its those little bits of good put together that overwhelm the world.
Also, here's a video from Dan's visit to my classroom: