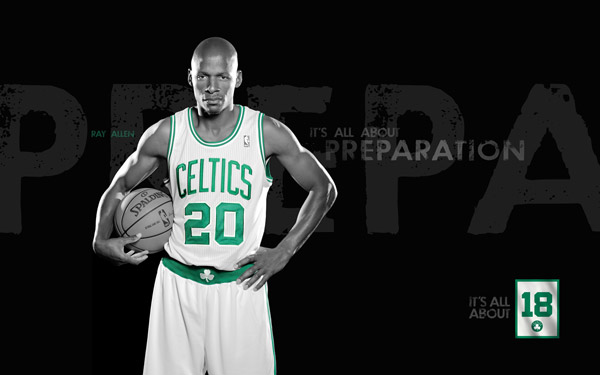 Ray Allen's Legacy of Hard Work
Ray Allen's Legacy of Hard Work
---
I've been watching Ray Allen play basketball since I was 7 years old.
Tonight, I had to opportunity to watch him break the NBA 3-point record. There were many details that made this moment significant to me personally.
As a married man and father, I watched my childhood hero break an unbelievable record.
Ray Allen broke the 3-point record against Kobe Bryant and the Lakers.
Reggie Miller, the former record-holder, was commentating the game.
No current NBA player is anywhere close to breaking this record.
In recent years, significant media attention has been given to Allen's work ethic and character – and deservedly so. Allen serves as a prime example that hard work and dedication cannot be overvalued. In a culture that prefers cutting corners and the easiest path to success (see The Value of Hard Work), its nice to be reminded that the rewards of perseverence continue to be vastly superior to artificial success.
I've included a few of my favorite Ray Allen's pieces below for further reading:
Photo courtesy of the Boston Celtics. See the full-size image at http://www.nba.com/celtics/multimedia/wallpaper.html