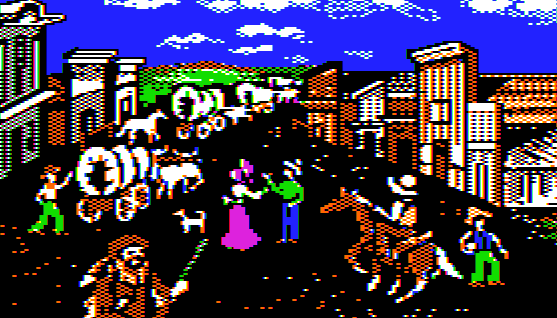 The Oregon Trail Lives On
The Oregon Trail Lives On
---
The Oregon Trail – quite possibly one of the greatest computer games ever created – had a profound effect on my childhood. In 3rd grade, the green glow of our classroom computer screen became the sole source of my obsession. The cutting-edge graphics and realistic hunting scenarios convinced me that I was destined to conquer the vast Oregon wilderness.
Unfortunately, as fate would have it, my 3rd grade teacher often revoked my God-given rights to play the Oregon Trail. My "lack of self control" was often cited as the source of the problem. Shed a tear for me when you have time.
Even though my 3rd grade teacher nearly destroyed my dreams to head west, I am happy to announce that the flame in my heart was never extinguished, and manifest destiny lives on.*
My advice: Watch out for snakes, shoot as many squirrels as you can carry and always ford the river.
*For better or worse, of course.