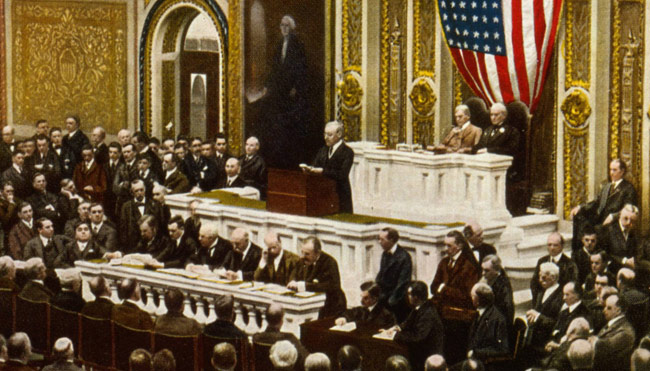 What are we to make of Woodrow Wilson?
What are we to make of Woodrow Wilson?
---
*Note: This post is part of an assignment for my AP US History students. You are welcome to comment even if you are not a student.
Woodrow Wilson still holds the distinction of being the only president in US history with a Ph.D. Most presidents in the previous century were war heroes, so the election of an intellectual president like Wilson was an anomaly to say the least. Keep in mind, Wilson's opportunity to take office was largely a result of Theodore Roosevelt splitting the Republican vote and sinking his former friend William Taft.
Wilson only received 41% of the popular vote in the election of 1912. Clearly a minority president, Wilson's strategic decisions literally changed the course of US history.
During his first term in office, Wilson successfully implemented a plan to attack "the triple wall of privilege." Wilson's second term was marked by a centralization of government that would be almost impossible to reverse.
So students, friends, and fellow historians…what are we to make of Woodrow Wilson?
Before responding, take a few minutes to contemplate some key Wilson quotes included below. Consider the implication of each idea.
– I admit the popularity of the theory that the trusts have come about through the natural development of business condition in the US…I answer, nevertheless, that this attitude rests upon a confusion of thought…[Trusts] have been artificially created; they have been put together, not by natural processes, but by the will, the deliberate planning will, of men who were more powerful than their neighbors in the business world, and who wished to make their powers secure against competition.

– America was created in order that every man should have the same chance with every other man to exercise mastery over his own fortunes.

– The world must be made safe for democracy. Its peace must be planted upon the tested foundations of political liberty.

– America was established not to create wealth but to realize a vision, to realize an ideal – to discover and maintain liberty among men.

– Sometimes people call me an idealist. Well, that is the way I know I am an American. America is the only idealistic nation in the world.